Abgene™ 2D Barcoded Screw Cap Storage Tubes 0.3mL Each 10 Polypropylene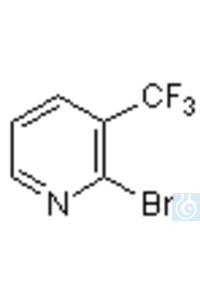 Die Abbildung kann abweichen und Zubehör enthalten, das sich nicht im Lieferumfang dieses Artikels befindet.
Bestell-Nr.: AB1440
Preis auf Anfrage
für 1 Stück (Mindestabnahme: 960 Stück) zzgl. gesetzl. MwSt. (20%) zzgl. Versandkosten
Abgene™ 2D Barcoded Screw Cap Storage Tubes
Thermo Scientific™ ABgene 2D Barcoded Screw Cap Storage Tubes are the perfect solution for larger-volume sample storage in most laboratory conditions down to -80°C. Our team has a strong reputation for supporting both equipment and consumables, and can demonstrate simple ways to improve larger-volume sample management in your laboratory using our 2D barcoded screw cap storage tubes coupled with the Thermo Scientific line of 2D barcode readers.
 A unique, permanent, 2D barcode is encapsulated onto the base of every tube for safe, secure identification and tracking of samples, while Thermo Scientific 2D barcode readers allow simple decoding and integration into existing databases or tracking systems.
Secure Tracking
2D barcode' is visible' even in the harshest of laboratory conditions
Instantly decode each tube's 2D barcode with the Thermo Scientific line of 2D barcode readers; scan the tube into any application or database, or integrate via various data export options
Once sample data is stored, scan the tube using the database Find feature to instantly access sample information and identify the contents of each storage tube
Superior Design
Save precious freezer space with an innovative, stackable, 6 x 8microplate-footprint rack of 48 tubes with a familiar cryopreservation format
Alphanumeric grid-referencing on rack and lid clearly display the storage tube location
Externally threaded tubes prevent contamination
Open rack bottom allows all barcodes to be read at once, saving time versus and allowingmore efficient freezing and thawing
Unlike other plastic or cardboard storage boxes, the stackable, secure rack also ensures your freezer stays organized for faster sample retrieval
V-shaped internal well design reduces dead volume and improves sample recovery
Stringent Quality Control
Each tube is scanned to ensure readability
Each code is checked against a full database of all previously assigned 2Dcodes to ensure zero duplicates across the entire line of Abgene 2D barcoded storage tubes
Each lot of storage tubes is leak tested to ensure the integrity and security of samples
Recommended for:
Individual sample retrieval; Instant sample identification; Secure identification of archived samples; Secure shipping of samples; Storage of genomic samples, DmSO dissolved compounds; Tracking of samples during manufacturing
mehr
Teilkatalog:

Thermo Scientific - Matrix

Artikel-Nr:

AB-1440

Packung:

960 Stück

Gültigkeit:

31.12.2020

Letztes Update:

31.12.2019